Responsible tourism begins by knowing and respecting the customs, cultural expressions, and ancestral heritage of the inhabitants of the destination country. It's not just about protecting the environment; The responsible tourist leaves a positive mark on the lives of those who receive us, supporting, for example, the local economy.
Peru and Cusco have rich gastronomy inherited from our Inca ancestors. For example, the baked guinea pig is an important gastronomic tradition, pride of the region and with which we usually entertain our visitors. But, beyond that, the breeding and sale of guinea pigs is a flourishing family business today in Cusco.
For many Cusco families, this is their main source of income. This contributes, not only to preserving a part of our cultural legacy; It is also an endogenous and sustainable economic practice, which contributes to raising the quality of life of the people of Cusco.
Sustainable economy and responsible tourism
One way to practice responsible tourism in Cusco is by consuming typical Peruvian dishes, prepared with care and dedication by its inhabitants. Visiting not only the great restaurants but the small family establishments, which preserve the essence and secrets of the ancestral dishes and flavors.
It is the Cusco families that have maintained the gastronomic cultural legacy of our ancestors for generations. Therefore, the tourist activity must be framed in the promotion and support of the Cusco gastronomic family business, its development, and strengthening.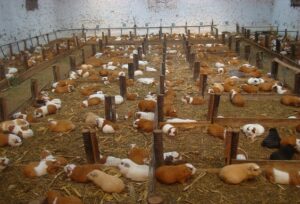 Some actions in this direction can be:
•      Design gastronomic tours
Create special tours to publicize the history and gastronomic culture of the region, among tourists from the world. In Andean Explorer's Cusco we have, for example, the Cusco knowledge and flavors route.
•      Campaigns to support the local economy
The success of family initiatives and ventures is the success of Cusco. For this reason, it is important to carry out campaigns among tourists, so that they visit local restaurants and consume typical Peruvian dishes; especially recipes based on guinea pig meat. This greatly benefits not only restaurant owners, but breeders.
Clearing doubts and prejudices
There are two reasons why many tourists resist eating baked guinea pigs or in any of its presentations.
First reason
The first is that, in their cultures, this little animal, also known as a guinea pig or guinea pig, is a pet.
The visitor must be informed that the guinea pig in Peru is bred specifically for marketing and consumption purposes. It is a rich source of protein, which contributes to the food security of the Peruvian population, especially in rural areas.
Second reason
The second is that many people are scared to think that they are serving a rat because normally it is served whole. Although the guinea pig is a rodent, it is raised under specific sanitary regulations and fed with vegetables, becoming a healthy source of protein.
Some chefs, however, propose to soften the visual impact of the presentation of the dish on the tourist, preparing it depressed or serving only the meat, without bones. Anyway, those who dare to try it the first time, are surprised by its exquisite flavor.
Tipón, the cradle of the baked guinea pig
If you are visiting Cusco and want to live a different gastronomic experience, Tipón is what you are looking for. This historic town is located just 24 km from Cusco. It was an important place of worship in the Inca culture, where water was worshiped.
There is much to know in Tipón, such as the mysterious and magnificent archaeological remains that immediately catch and subjugate. But it is not only its fascinating archaeological park that attracts many. It is also famous for having a wide variety of family restaurants, which offer the best guinea pig-based recipes in all of Peru.
And the star is the baked guinea pig, a typical dish par excellence of the town, prepared in clay or clay ovens. Among its variations are:
Baked guinea pig with stuffed rocoto. Accompanying the baked guinea pig with rocoto stuffed with vegetable stew with ground meat is an unbeatable combination.
Guinea pig with baked potatoes. Spiced and baked potatoes topped with a creole sauce offer unsurpassed flavor.
Guinea pig with baked noodles. The noodle baked with different spices adds presence, fragrance, and personality to the recipe.
You can even include all the ingredients of these three presentations, on a single plate. Trust us, you won't want to leave Cusco after this experience.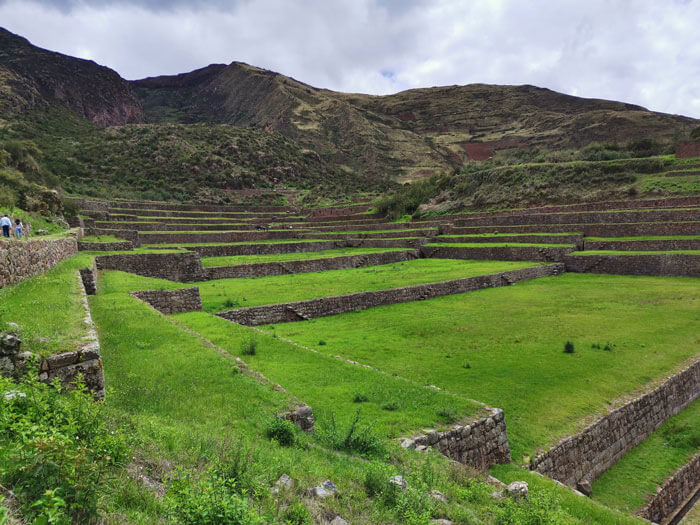 Gastronomic tourism
There are many forms of tourism. That depends on the interests of each one. There are those who focus on culture, others practice hiking and adventure tourism, there is botanical tourism and, of course, there is gastronomic tourism.
Hundreds of tourists come to Cusco looking for those unique flavors of the Andes; chefs and cooks from all over the world, as well as lovers of good food and the daring who like different flavors.
Typical Peruvian dishes are famous for the quality of the products used in their preparation, and for being new culinary proposals for many. But they are also synonymous with tradition, culture, history, people, and family; That is what, for example, the baked guinea pig means for the people of Cusco.
We are waiting for you in gastronomic Cusco
If you want to experience an invaluable gastronomic experience and, at the same time, do responsible and sustainable tourism, contact us. At Andean Explorer's Cusco we can show you the architectural legacy of the Incas, and we also take you to explore their gastronomic heritage.
You can contact us through our website, by phone, or through any of our social networks. We are waiting for you to give you the valuable gastronomic secrets of the Incas, deeply rooted in our Peruvian and Cusco people.
Come to Peru, come to Cusco, and experience tourism like you never did before.
If you want to have a free consultation with us, we invite you to fill out our contact form on our website here.