Hurry up and visit Chinchero
If you are going to travel to the city of Cusco, hurry up and visit Chinchero. This archaeological center is little known by tourists, but it has very interesting things to appreciate.
By knowing the services offered by the tours when visiting Chinchero, you will also discover everything you can do on this wonderful adventure.
How awesome can this site be? According to testimonies, it hides unique places that identify them as the symbol of Peruvian culture; here you will come to love their customs.
One of the most recurring questions is to know:
How to get to Chinchero from Cusco?
One of the ways to get there is by bus, which leaves every 60min, the route is direct from the City of Cusco, the distance between Cusco and Chinchero is 17km and the distance by road is 30.6km which is approximately 45min of travel, the price ranges between $ 2 and $ 4. To make the trip, the tourist must have a double mask, a face shield, avoid touching the surface on the bus, wash their hands with soap and water when getting on and off the bus, maintain the social distancing of a (1 ) subway; During the trip use antibacterial gel to avoid contagion of COVID-19. For more information, read the general instructions here.
Another way is to go by taxi, the duration is approximately 30min, prices range from $ 20 to # 30
From Andean Explorer's Cusco we take care of our visitors, our quality treatment is personalized, we transfer our tourists in luxury tourist transport when starting a tour, our assigned guides will give you a hygiene kit, to avoid contagion of the COVID-19, in the same way, we follow the biosafety protocols. If you want to visit Chinchero, make a reservation directly with us.
The Inca culture is in force, hurry up and visit Chinchero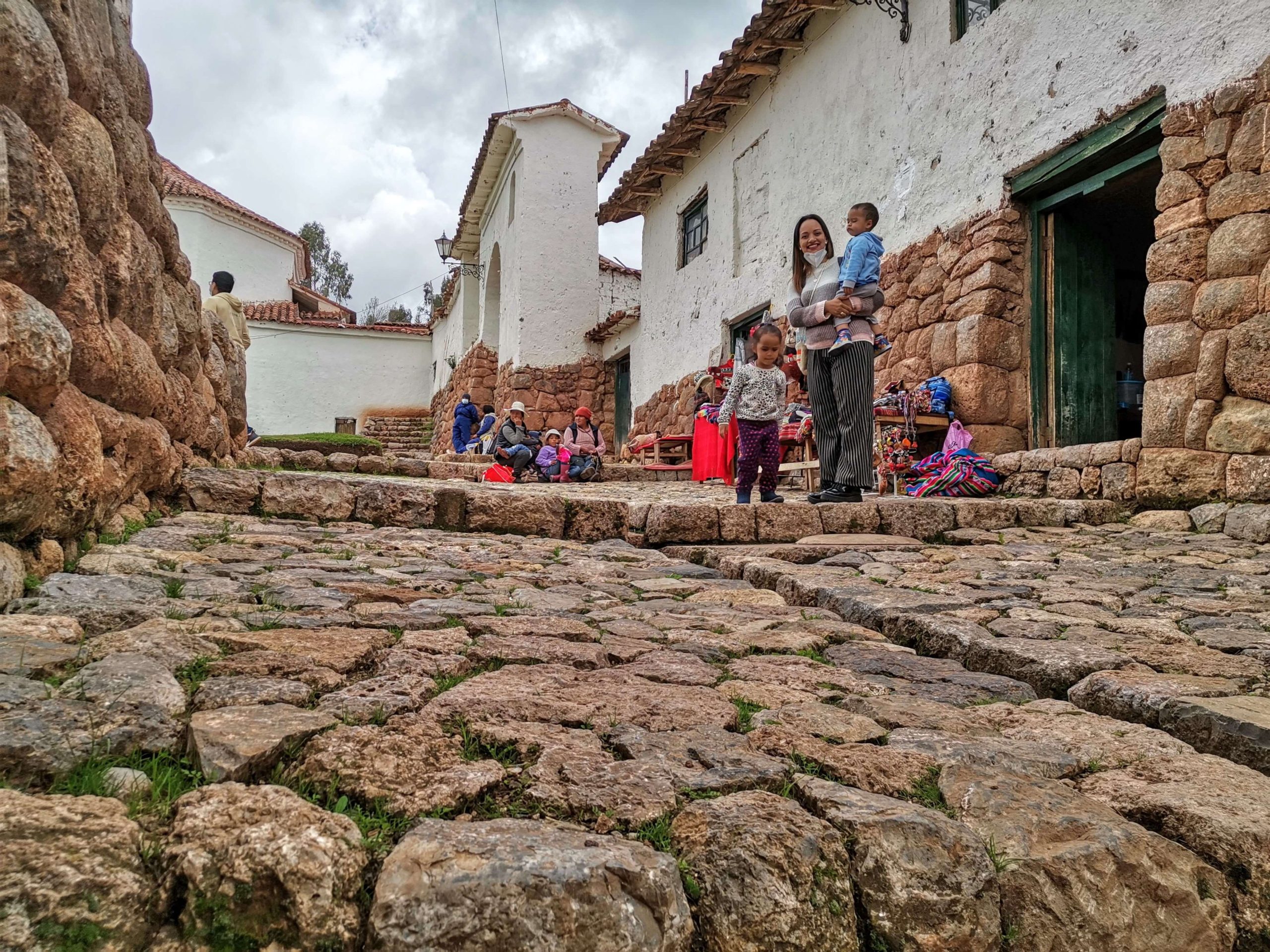 Why visit Chinchero?
Once again we advise you to hurry up and visit Chinchero. Here we will mention several reasons why visit this place:
Apparently, time stopped because the Inca traditions are still present today, the inhabitants are pure (of Inca blood).
There are journalists who when visiting this site have interviewed the pure Incas.
In the town, you will find food products and crafts that have been made by the women of the area.
It is also the perfect place to take photos, especially of the ladies in traditional Inca costumes.
There are fairs where you can appreciate bartering as a form of payment, something that is very unusual to practice today.
You will be able to appreciate the area where they used to grow: potatoes, corn, tomatoes, and cotton.
Enjoy the gastronomy, eating a guinea pig.
Take a walk around Lake Piuray.
What are the museums that I can visit in Chinchero?
In one of the squares of Chinchero, there is a museum that exhibits some archaeological collections from the area.
As you read it, you will be able to look at scientific findings that support a past full of culture, religion, and mystery. In this place there are two rooms:
In the first room, there are various objects, such as ceramics, bones of people and animals, metals.
There is also a large block of stone that looks like a puma.
In the other room, there are two mannequins dressed in typical costumes. In addition to a collection of paintings of the city of Cusco from two centuries ago.
Hurry and visit Chinchero and do not miss the opportunity to have a scientific and curious eye in this area rich in history.
Enjoy the charms of Chinchero in 2021
Tourists can appreciate the Freedom or Emancipation mural. In summary, we can explain that the images describe people enjoying a good time.
To the beat of various musical instruments, the owner of Chinchero of that time enjoys the company of noble friends, and with the blessing of a priest.
The Andean ExplorerCusco company has more than 20 years offering quality tourist service. We take pride in knowing that we make our clientele happy. Hurry and visit Chinchero in this year 2021