Being in Sacsayhuamán is touching the Cusco heart. It is located two kilometers from Cusco or "the imperial city". This magnificent fortress stands imposingly to guard the ancient Inca capital against its towers. This amazing building, with some 3,000 hectares, has become one of the favorite destinations for tourists in the Cusco region.
It is a huge complex, which has different sections and multiple buildings. It has sacred lagoons and many ceremonial temples. In total, it has 33 places of archaeological interest.
It is, in few words, a beautiful corner pampered by locals and visitors. For the people of Cusco, it is a pride to share with tourists this archaeological park. In fact, it has been declared Cultural Heritage of the Nation in 1982.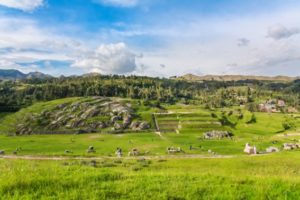 Sacsayhuamán, tourist magnet
Cusco is not just any city; it is the Latin American capital of tourism. It has attractive iconic destinations, such as Machupicchu, Rainbow Mountain, or the Humantay lagoon. Sacsayhuamán, for its part, has become a very good reason to prefer Cusco during your vacations.
This magical and intriguing destination has varied native flora and fauna, among which the llamas and hawks stand out. The latter give their name to the proud construction, which cares for the natives as the falcons did with the Incas.
It is known that about 20,000 men were used to build the ceremonial (or military) fortress, for about 70 years. The techniques used for its construction are still a mystery. It was considered by the Inca Garcilaso de la Vega "as the greatest architectural work carried out by the Incas during their heyday."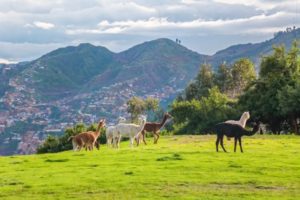 I want to know Sacsayhuamán, how do I do?
Cusco has an intense tourist activity every year. There are innumerable options to visit the different historical and cultural places in the region. However, if you want to live a truly unforgettable experience, you have to request the services of Andean Explorer`s Cusco.
We are providers of tourist services with extensive experience in the field and with highly trained personnel. Besides, we are Cuzco, lovers of our region, and committed to responsible, ecological, and sustainable tourism.
We are committed to offering you a complete experience, within the quality parameters established by the Peruvian tourism regulation. We offer you all the services that guarantee you a happy stay in our city.
And not only to visit Machupicchu, Sacsayhuamán, and all the Inca buildings. We also take you to know the flavors of Cusco, we walk you through the live artisan routes, and much more. Tell us what you want to live, and we will make it happen for you.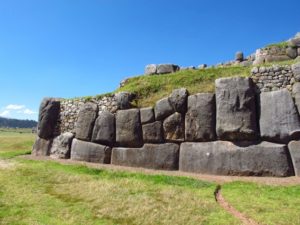 Andean Explorer`s Cusco, ecological tourism
Guarding our heritage as falcons have done for millennia, Andean Explorer`s guides you through the following tourist modalities:
Adventure trip
Ecological tourism
Traditional tourism
Search for new routes
Cultural tours
Nature tourism
We have made Sacsayhuamán our keyword. Symbol of strength, resistance, culture, and permanence in time, this expression is part of our Inca essence. That is why we are committed to responsible tourism that is respectful of our ancestral roots.
We practice sustainable tourism, trying to cause the least possible impact on our ecosystem and on the cultural heritage left by the Incas. We are willing to share it with the world, but protecting and preserving it for future generations of Peruvians and Cusco.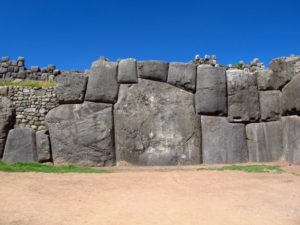 Tours for all preferences
Whether you are in our city to get to know Sacsayhuamán or Machupicchu, you need a professional team made up of specialized personnel. This team should have the ability to offer you a fun, educational, and safe experience.
It should be a friendly and communicative staff that can support you and offer you the most appropriate route to meet your needs. Andean Explorer's Cusco has that and much more. Our professionals have designed tours for all tastes; We mention them below:
Traditional tours. Cultural Cusco, cultural night in Machupicchu, City Tour Cusco, Rainbow Mountain, centennial crops of the Incas, among others.
Trekking tours. Trek to Vilcabamba, in the footsteps of the first settlers of Cusco, trek to Choquequirao, Enchanted Valley, and much more.
Rural community tours. Cusco knowledge and flavors, Sumak Andean, Andean route, among others.
Cusco at the click of a button
We take you to know Cusco and share our culture with you in the framework of an impressive natural environment, unique in the world. We do all this with professionalism, supported by our values​​, and committed to our decalogue as a proudly indigenous company.
What do you need? If you want to know how to get to any of our tourist sites, contact us by any of our means, we will advise you in detail on all our services.
Do you need to relocate? We have a fleet of buses at the exclusive disposal of our customers. We offer transfers from:
airports
hotels
bus and train terminals
All this information can be found on our website, we are just one click away.
Proud of our ancestral legacy
Peru, and especially Cusco, is one of the most popular tourist destinations in the world: adventure tourism, culture, hiking, gastronomic tourism, botanical tourism. In short, all the tourist modalities that it is possible to imagine can be carried out in Cusco and its surroundings.
It is a privilege and an honor to be consolidated representatives of tourism in our city and in our country. That is why we assume it with all the responsibility and commitment that this implies. On our website, you will be able to know all our mystique and philosophy of work, which is also our philosophy of life.
Tourism Agency
At Andean Explorer`s Cusco, we are tourist agents, we are guides and we are your friends. Come to Cusco, come to the impressive Sacsayhuamán or the mysterious Machupicchu.
We, like the hawks of our beloved region, will take care of your safety, your enjoyment and we will guarantee you an unforgettable experience that will leave you wanting to return. We are waiting for you in Cusco.