Inti Raymi: All about this celebration in Cusco
Inti Raymi: All about this celebration in Cusco is an Inca term whose meaning refers to the "Festival of the Sun". It is a tourist celebration that revives an ancient celebration practiced by the Incas. It is a very significant traditional festival for believers, so much so that the Cusco territory takes it as a holiday.
The Inti Raymi celebration is a theatrical performance that represents the Inca acts that took place in the temples of Cusco. Then, the general population can continue the celebration like a great fair.

What is the Inti Raymi?
Celebrating the Inti Raymi is celebrating a very symbolic and important tradition, in fact, the most significant in the Cusco city. Likewise, it is appreciated as the second most outstanding celebration in all of South America after the famous Brazilian carnivals.
It is said that it is a tourist festival, since more than one hundred thousand people travel to these lands to celebrate this old tradition. For its part, it is also celebrated in Ecuador and other Andean areas, however, it is a very characteristic celebration of Peru. The annual invitation is for every June 24, this date being chosen in honor of the peasants.
How is the celebration?
At present, it is a festivity whose representation is very colorful, filling all the spectators with the whole tradition of the "Wawa Inti Raymi". The staging is performed by many actors who use typical Inca dresses.
In addition, it stars the main priest Willaq Umo and his life partner Coya. These representative scenes last all day, so the entire Inca empire happily celebrates the famous Fiesta del Sol.
The purpose of this festival is to appreciate the longings of the Inca ancestors, and at the same time, it serves as a motivation for viewers from around the world to come to the country. The feast brings together even more than seven hundred people who fervently participate in this scene and more than one hundred thousand observers.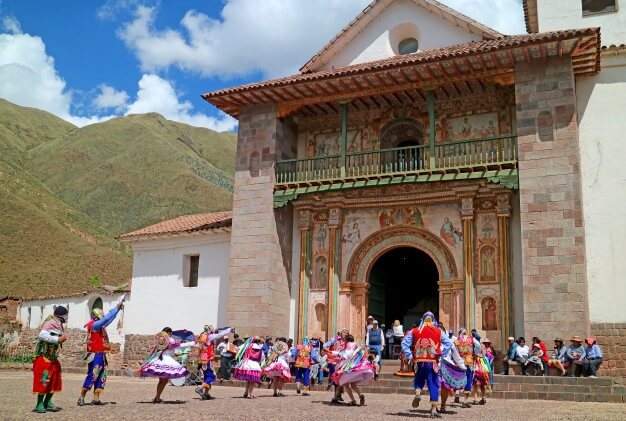 Venues of celebration
Basically, it is celebrated in three specific places in Cusco, which have a valuable meaning:
Coricancha. The celebration begins very early in the Temple of the Sun. Observing the staging is free and starts from 9 in the morning. It takes approximately 45 minutes.
Main Square. In this case, there are two levels to observe the scene. Those who bought tickets and those who stand watching. It starts at 11 a.m. and takes an hour on average.
Sacsayhuaman. It was a very important site for the Inca culture and only those who have a ticket can enter. The staging begins at 1:30 in the afternoon and lasts for approximately two hours.
It has the best tourist service
To enjoy this tradition, it is essential to have a tourist accompaniment. For this reason, at andeanexplorerscusco.com we are willing to establish ourselves as the custodians of an outstanding and important celebration in honor of the Inca culture, the Inti Raymi.
Do you want to witness this holiday? Contact us and enjoy this happy Inti Raymi party and find out more about everything about this celebration in Cusco