Sacsayhuamán is an ancient and extraordinary Inca construction located two kilometers from Cusco. This structure, built for ceremonial or military purposes (there is no certainty), watches over the imperial city from its high towers.
The ancient Inca capital, famous for its imposing buildings, has one of its magnificent jewels in Sacsayhuamán. It was strategically built at a height of 3,700 m and has an area of ​​3,000 hectares. Its construction was started by the Inca Pachacútec during the 15th century and was completed by Huayna Capac in the 16th century.
Some 20,000 men are believed to have cut and moved the huge rocks from nearby quarries. Currently, only 40% of the majestic construction remains; even so, it preserves some 33 spaces of great archaeological value for the enjoyment of tourists. It represents the pride of a city that saw it become a Cultural Heritage of the Nation in 1982.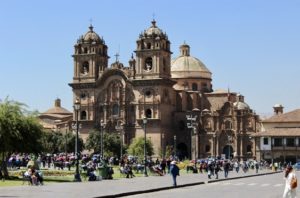 Why visit Sacsayhuamán?
The value of Cusco for the world and for Peru, as a cultural contribution to humanity, is undeniable. It is the Latin American capital of tourism. Home to unique destinations such as Machupicchu or Sacsayhuamán, it will always be at the head of the tourist routes on the planet.
It is a land full of magic, with an impressive landscape, the habitat of many native species. Flames are everywhere on the slopes of the hills. And the falcons cross the skies of Cusco protecting its people; That is why Sacsayhuamán bears his name because he shares with them the protection of the Cusco people.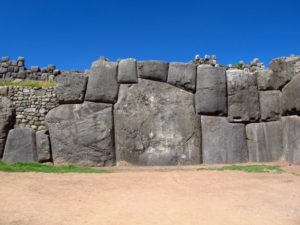 Design your sightseeing tour
When you visit Cusco, you don't have to feel overwhelmed by so many attractive destinations to visit. You just have to find the right professionals to make your visit the experience of a lifetime. Andean Explorer`s Cusco is what you are looking for to take your adventure to a new level.
Our company has 22 years of experience in the tourism sector. Our staff is made up of professionals in different areas (administration, tourism, biology), natives of our land. We respect our cultural heritage and are deeply committed to its preservation.
We have the knowledge, skills, and abilities necessary to provide you with a comprehensive experience, beyond your expectations; But, beyond the academic, we have values ​​and principles that oblige us to an ecological and sustainable tourism practice. We are Sacsayhuamán, we are custodians of the inheritance of our ancestors.
We act within the framework of Peruvian legislation and based on strict quality parameters to ensure indelible memories. Get to know Machupicchu, Sacsayhuamán, the Sacred Valley, and the fortresses of Cusco. We help you create your route and enjoy a little of all the magic of the region.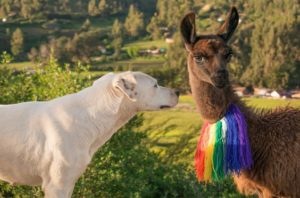 High altitude tourism
At Andean Explorer`s Cusco, we advise you on the tourism modality that you like the most or are interested in:
If you want gastronomic tourism, we take you to discover the flavors of Cusco. The typical Peruvian dishes are famous in the world, attracting lovers of good food.
If you prefer adventure and hiking, we invite you to travel the Inca trail, Rainbow Mountain, or the Sacred Valley. Do you want to know new routes? We have them. Ideal for those who like to walk and enjoy nature, they will take you through unexplored paths.
If you love culture and want knowledge, we take you on a cultural tour of Cusco or know the artisan route. The temples, historical buildings, monuments, fortresses; ancestral cultural manifestations at your fingertips.
Sacsayhuamán is strength and courage, history and legacy. It is our keyword. It involves responsibility, commitment, and respect for our environment: the natural and the cultural.
The legacy of our ancestors belongs to us, and to humanity. That is why we have not set up its custodians. We spread it with pride and protect it with courage and determination. That is why we raise the flags of ecological and sustainable tourism.
Tours for everyone
When you arrive in Cusco, you will need a specialized team with experience in the tourist area. They must be communicative, friendly, and capable of listening and interpreting your wishes. For example, you love hiking, you must deal with a team that guarantees not only fun but safety.
Therefore, Andean Explorer's Cusco is your best option. We design our personalized tours, taking into account all the provisions to guarantee enjoyment, comfort, and safety. You can take the traditional tours to Machupicchu, in the city of Cusco, or to get to know the ancient Inca crops.
Our trekking to Vilcabamba or Choquequirao will make you fall in love; Meanwhile, rural community tours, such as the Sumak Andean, will offer you unforgettable experiences.
Contacting us is easy
You can contact us at any time and from anywhere in the world. We have immediate availability through our website. Just click and we'll get back to you.
We accompany you wherever you want to go and plan your tours with you. So, we can share our culture, customs, and history, as well as our natural beauties. Besides, we have for you a comfortable fleet of buses. We transfer you from the airport, we pick you up at your hotel; We even received your call from the bus or train terminal.
On our page, you will find all the information you need to plan and organize your trip. Contact us now, you won't regret it.
Sacsayhuamán, protector of the Incas
Cusco's rich culture attracts tourists from all over the planet. Its history and mystery act as a powerful magnet for visitors from all corners, throughout the year. We are privileged to be from Cusco, and we are fortunate to be able to offer you part of our culture.
Like Sacsayhuamán, the home of the falcons that takes care of us from the top of the mountains and we are here to guide you. We are Machu Picchu and we are Cusco. Discover our history and reveal our mysteries. We are waiting. At Andean Explorer`s Cusco we will ensure that your vacations are unforgettable and we will make sure you want to return.