Do you want to know every inch of Cusco? Traditional Tours in Cusco give you that opportunity. In Andean Explorer's Cusco you will find an interesting variety of tours for every inch of this magical place.
You can choose your favorite, depending on what you want, and do it. Always counting on a certified and professional company accompanying you throughout the tour. Do you want to see everything that awaits you?
Do not miss this article where we will show you all the adventures that you can enjoy in this historic Peruvian landscape.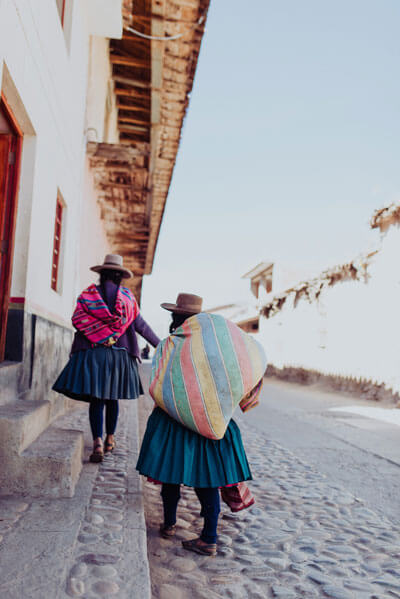 What tours can I take in the traditional Tours in Cusco?
In our traditional Tours in Cusco you will have the opportunity to do various tours, with different durations. All this, in order to teach you what you want to know, and adapting to what you are truly looking for.
From the most important icons of the town, to full-day tours of Machu Picchu. You are going to witness one of the most iconic, mysterious and amazing places in the whole world.
You can visit our website so that you can see each one of them in detail and know what you need depending on the Tour.
Different Tours in Cusco
There is a good variety of traditional tours in Cusco that you can do with us. Various landscapes, landmarks, icons, and much more.
These are our different Tours:
Fastipicchu (3 days and 2 nights)
Visit Cusco Icons (5 days and 4 Nights)
Maras Moray Incomparable
Cusco, Inca trail to culture
Cultural Cusco, 3 days
Humantay Lagoon
Cultural night in Machu Picchu
The sacred valley
Rainbow mountain
Pisaq, Maras Moray and Salineras
Kusi kawsay and Kusiñan cultural exchange
Centennial crops of the Incas
Each of these have different unique characteristics. You can choose to visit the city, where the famous cathedral that contains pieces of art and history of the place is located.
In our traditional Tours in Cusco we take care that you experience first-hand the adventure you are looking for.
Andean Explorer´s Cusco
We are a responsible and certified company that seeks to show you every corner of Cusco. Our wide variety of routes, experience and reputation make us one of the favorites for all visitors.
We want to show you all the hidden magic in this historic place and, in turn, give you an unforgettable experience. Under our guidance, you can:
Know any place in Cusco that you want to visit
Have a professional company in the field
To experience every historical corner both within the city and in the outskirts.
Cultural exchange
Cusco is waiting for you!
Since you know our traditional Tours in Cusco and everything they have to offer you; don't wait any longer and contact us through our website. We are available to dispel any doubts you may have and, we want to be your companions on this extraordinary visit.
Cusco is waiting for you! Do not keep her waiting and take a risk to visit this historic place.